HHS clean-up bill approved
A bill intended to improve the efficiency of the state Department of Health and Human Services was given final approval April 24.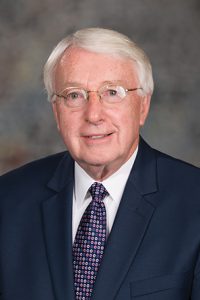 LB417, introduced by Ralston Sen. Merv Reipe, makes numerous technical changes, incorporates operational efficiencies and removes outdated reporting requirements.
Among other provisions, the bill:
• eliminates waiver reporting requirements for relative foster care;
• replaces the term "nursing assistant" with "nurse aid" in state law;
• provides for electronic notifications under the Uniform Credentialing Act;
• removes the term "companion" and make various changes to the newly-named Senior Volunteer Program Act; and
• mandates that the department make aging services annual grants in an amount not to exceed $25,000.
LB417 passed on a 47-0 vote.