Newborn health screening requirements updated
Lawmakers passed a bill April 24 that changes provisions related to infant health screenings in Nebraska.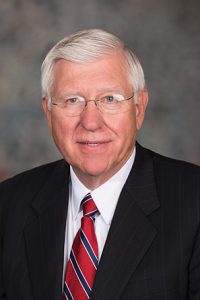 LB91, sponsored by Omaha Sen. Robert Hilkemann, updates the definition of inherited or congenital infant or childhood-onset diseases and defines pharmaceutically manufactured foods as those that are chemically synthesized or processed for the treatment of inborn errors in metabolism.
The bill includes provisions of Hilkemann's LB401, which adds X-linked adrenoleukodystrophy (X-ALD), mucopolysaccharidosis type 1 (MPS-1) and Pompe disease to the list of diseases screened for by the state's screening program.
The bill also raises the maximum fee that can be charged by the state Department of Health and Human Services to administer the newborn screening program. The fee, currently capped at $10, may be raised to $20 under the bill.
LB91 passed on a 48-0 vote.