Alternative response for low-risk child welfare cases amended, advanced
Lawmakers amended and advanced a bill April 3 that would extend an alternative response pilot program and authorize it to be used statewide.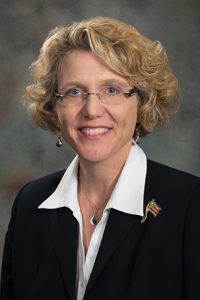 Alternative response allows the state Department of Health and Human Services to provide services to families that meet certain screening requirements and are the subject of a child abuse or neglect investigation where the risk to the child is considered minimal.
LB225, sponsored by Bellevue Sen. Sue Crawford, would expand Nebraska's alternative response pilot to a statewide program and extend the authorized use of alternative response until Dec. 31, 2020. The bill also would require that the mandatory evaluation of the program be presented to the Nebraska Children's Commission by Nov. 15, 2018.
The bill was amended on general file to include three additional child-welfare related measures and also would:
• create the Children and Juveniles Data Feasibility Study Advisory Group as a pilot project;
• rename the Normalcy Task Force as the Nebraska Strengthening Families Act Committee under the Nebraska Children's Commission and add a juvenile facility representative to the committee; and
• allow DHHS to charge a fee of at least $5, but not more than $10, to conduct a central registry check and exempt any entity or individual that is required to request a check by state law or a department rule or contract.
Crawford brought an amendment on select file to cap the fee at $3 and remove the exemption. She said that not enough optional registry checks would be performed to offset the cost of the service, which was the original intent of the provisions.
"The bill will still include hardship provisions for those who find the fee to be overly burdensome," Crawford said.
Following adoption of the amendment on a 35-0 vote, the bill advanced to final reading by voice vote.