Omnibus health licensing bill amended, advanced
An omnibus health care licensure bill was amended and advanced from select file April 3.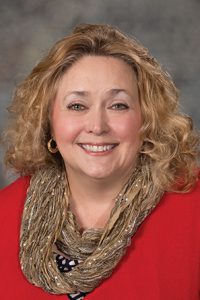 Introduced by Bellevue Sen. Carol Blood, LB88 would allow military spouses to obtain temporary licensure in Nebraska in a variety of health professions under the Uniform Credentialing Act.
Blood offered an amendment on select file, adopted 37-0, which would remove a requirement that a licensed audiologist obtain a second, specialist license in order to sell hearing instruments. Blood said the change would bring Nebraska into alignment with 32 other states and the District of Columbia.
"This amendment removes red tape that does not need to be there," she said.
Columbus Sen. Paul Schumacher also introduced an amendment, adopted 39-0, which would remove a requirement that nurses educated in a foreign country pass a specific examination or hold a certificate from the Commission on Graduates of Foreign Nursing Schools.
Instead, an applicant would be required to pass a board-approved examination and provide satisfactory evaluation from a board-approved foreign credentials evaluation service.
Schumacher said more options for certification exist and the change would give the state Department of Health and Human Services more flexibility in getting qualified nurses into positions in Nebraska and help ease the state's nursing shortage.
As amended on general file, LB88 also would:
• authorize Nebraska to join the Interstate Medical Licensure Compact;
• update provisions for licensure and practice requirements within the current Nurse Practitioner Practice Act;
• amend portions of the state's Nurse Practice Act to allow Nebraska to join the Enhanced Nurse Licensure Compact when it takes effect — either on Dec. 31, 2018, or when 26 states have joined; and
• allow licensed practical nurses to provide intravenous therapy and would eliminate the Licensed Practical Nurse-Certified Practice Act.
The bill advanced to final reading by voice vote.