Aeronautics, Roads Dept. merger amended, advanced
Lawmakers amended and advanced from select file April 3 a bill that would create a unified state transportation department.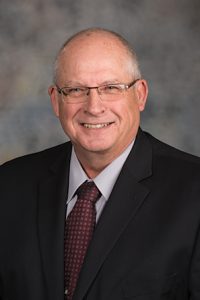 Under LB339, introduced by Henderson Sen. Curt Friesen, the state Department of Aeronautics would be merged with the state Department of Roads, effective July 1. The combined agencies would be renamed the Nebraska Department of Transportation.
The newly formed department would be administered by the director-state engineer for the state Department of Transportation. This position would be filled by the current director-state engineer for the state Department of Roads.
Omaha Sen. Bob Krist introduced an amendment that would require legislative confirmation of any person hired to serve as the director of the aeronautics division within the department. Krist said the position currently requires confirmation. The Legislature must ensure that the division director has an appropriate background in aeronautics, he said.
"It is important to continue to have that oversight and make sure that person is the right person for the division," Krist said.
Friesen opposed the amendment, saying the director of the transportation department must receive legislative confirmation and should be trusted to perform the duties of the job.
"If the director is not doing a good job in appointing the right people, then he will have to answer to [the Legislature]," he said.
Following the 25-8 adoption of the Krist amendment, senators advanced the bill to final reading by voice vote.