Food assistance eligibility changes proposed
The Health and Human Services Committee heard testimony Feb. 16 on two proposed eligibility changes to the Supplemental Nutritional Assistance Program (SNAP).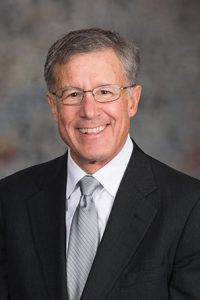 LB311, introduced by Lincoln Sen. Adam Morfeld, would remove a ban on food assistance eligibility for individuals with past drug felonies.
Under current state law, an individual is ineligible for SNAP benefits in Nebraska if he or she has three or more felony convictions for the possession or use of a controlled substance or has been convicted of a felony involving the sale, distribution — or intent to sell or distribute — a controlled substance.
A person with one or two felony convictions for possession or use of a controlled substance is eligible only if he or she is participating in or has completed a state-licensed or nationally accredited substance abuse treatment program since the date of conviction.
LB311 would remove those restrictions.
Morfeld said that 43 states have modified the lifetime ban and 18 have removed it entirely, including Iowa, Kansas and South Dakota. Limiting access to food security is counterproductive and increases the likelihood of recidivism among drug offenders, he said.
"It is much cheaper to provide minimal food support for someone facing reentry than it is to incarcerate," Morfeld said, adding that the bill would save money long-term.
Natalie Nelson, SNAP intake manager for Omaha's Food Bank for the Heartland, testified in support of LB311. The lifetime ban was enacted in 1996 as part of the war on drugs, she said, and is counterproductive for drug offenders who are trying to rebuild their lives.
"Individuals and families are being punished based on a completely arbitrary, outdated and limiting rule," Nelson said.
Kaitlin Reece, policy coordinator for Voices for Children in Nebraska, also supported the bill, which she said would remove a barrier to stability for vulnerable children in the state. Many drug offenders are single mothers, she said, and the current ban has a punitive impact on their children.
"The current ban makes the process of reentry all the more difficult for parents and can have collateral damage on their children," Reece said.
Doug Weinberg, director of the state Department of Health and Human Services (DHHS) Division of Children and Family Services, testified in opposition. He said the ban on eligibility serves as an incentive for people to complete treatment programs and ensures that tax dollars are going to those who are trying to overcome addiction.
In addition, he said, the department would have to hire additional case managers to handle the estimated 746 newly eligible recipients created by the bill.
"I have stewardship of the tax dollars earned by the hard work of our neighbors," Weinberg said.
Also introduced was LB358, sponsored by Omaha Sen. John McCollister, which would increase the SNAP gross income eligibility limit to 158 percent of the federal income poverty level (FPL) for fiscal year 2017-18 and to 185 percent for FY2018-19 and each fiscal year thereafter.
The bill would not increase the net income eligibility limit for the program.
McCollister said the bill would address a phenomenon known as the "cliff effect," in which a SNAP recipient loses eligibility due to a minimal increase in income. The unintended consequence of the system is that it either creates a disincentive to work toward economic mobility or a situation where a parent is working harder but is financially worse off, he said.
"Most often, the single greatest barrier to self-sufficiency for low-income individuals is what we commonly refer to as the cliff effect," McCollister said.
Sarah Comer of the Food Bank of Lincoln testified in support of LB358. Emergency and episodic food distribution alone are not adequate to address food insecurity in the state, she said, which impacts 245,000 Nebraskans according to a 2016 report.
"We do not believe that Nebraska families should have to choose between food and other basic needs," Comer said.
Jennifer Creager, testifying on behalf of the Greater Omaha Chamber of Commerce, also supported the bill, saying it would help employers fill positions and have a positive overall economic effect on the state in the form of increased income and sales tax revenues.
"There is immeasurable value in getting people on career paths that lead to economic stability," she said.
Weinberg also testified against LB358, citing the need for additional social service workers, case aids and supervisors to handle the increase in SNAP recipients. He estimated the cost of those administrative duties at $300,000 in state general funds in FY2017-18 and $1 million in FY2018-19.
The committee took no immediate action on either bill.