Bill would prevent local vaping bans
Political subdivisions in Nebraska would be limited in how they regulate electronic smoking devices under a bill heard Feb. 17 by the Health and Human Services Committee.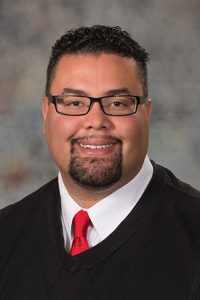 LB954, introduced by Omaha Sen. Justin Wayne, would prohibit counties and municipalities from adopting ordinances or resolutions regarding electronic smoking devices that are more restrictive than the provisions of the Nebraska Clean Indoor Air Act. This would include banning certain smoking devices or flavors.
Wayne said the bill would prevent a "patchwork" of vaping regulations across the state.
"It would make it easier for the industry to provide their services to their customers," he said.
Sarah Linden, president of the Nebraska Vape Venders Association, testified in support of the bill. She said the Nebraska Clean Indoor Air Act allows vape shop customers to sample products, but Lincoln and Grand Island have ordinances banning indoor vaping in all circumstances. LB954 would standardize the law across the state and enable customers to try out various products before they purchase them, she said.
"There's nothing worse than buying something and deciding you don't like it once you get home," Linden said.
Dave Watts, president of the Nebraska Medical Association, spoke in opposition to the bill. He said state law should apply equally to vaping and cigarettes.
"Vaping devices don't simply emit harmless water vapor … heating the substances in the chamber of a vaping device creates an aerosol," Watts said. "Unlike water vapor, that aerosol contains nicotine — ultra-fine particles that can worsen asthma — and toxins that are known to cause cancer."
Maggie Ballard of Heartland Family Service also testified in opposition to LB954. She said nicotine is a "pilot light" for other addictions and that individuals with substance abuse disorders are better off without it.
"Community members want to see less vaping, not more," Ballard said.
Also in opposition was Lash Chaffin of the League of Nebraska Municipalities. He said the bill would take away a municipality's ability to regulate vaping as it sees fit.
The committee took no immediate action on LB954.