Volunteer entity would become state agency
The Nebraska Volunteer Service Commission, also known as ServeNebraska, would be restructured as a state agency under a bill heard Feb. 17 by the Government, Military and Veterans Affairs Committee.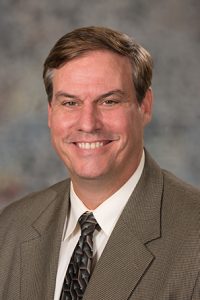 The commission currently is administratively under the state Department of Health and Human Services.
LB910, introduced by Omaha Sen. Mike McDonnell, would make the commission a stand-alone state agency. The 15 to 25 commission members would include the state commissioner of education and governor-appointed community, labor, youth and business leaders.
Among other provisions, the bill would require the commission to:
• recommend to the governor a three-year national community service plan to be updated annually;
• collaborate with and provide technical assistance to community and nonprofit organizations;
• administer, oversee and monitor the performance and progress of funded programs; and
• coordinate with other state agencies that administer programs under the federal Community Services Block Grant program.
McDonnell said the bill would stabilize ServeNebraska and help it operate more effectively.
"This bill will align ServeNebraska with other similar organizations, such as the other state boards and commissions," McDonnell said.
Marjorie Maas, chairperson of ServeNebraska, testified in support of LB910. She said ServeNebraska operates under an executive order signed by then-governor Ben Nelson in 1994, meaning it could be eliminated by a future governor.
"Being a statutory agency will provide the commission with stability and preserve its autonomy," Maas said.
Former Nebraska first lady Sally Ganem also testified in support of the bill. She said reorganizing ServeNebraska as a state agency would help it carry out critical programming.
"These programs keep our kids in school, help our children learn to read and write … and help prepare our students for the next century's workforce," Ganem said.
No one testified in opposition and the committee took no immediate action on LB910.