Holidays recognizing Juneteenth, Malcolm X proposed
June 19 and Malcolm X's birthday would each become new state holidays under bills considered March 3 by the Government, Military and Veterans Affairs Committee.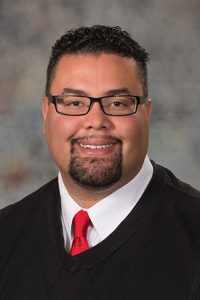 LB29, introduced by Omaha Sen. Justin Wayne, would replace the existing Arbor Day state holiday with Juneteenth — a commemoration of June 19, 1865, the date when the last enslaved person in America was freed.
Wayne said that date was the "true Declaration of Independence" for all Americans.
"Nebraska adopting Juneteenth as a state holiday is another important way that we as a state can honor the sacrifices that were made to this country," Wayne said. "It is June 19th where slavery and the Confederacy were finally ended."
Wayne said that replacing Arbor Day — observed on the last Friday in April — with Juneteenth would avoid the expense of adding a state holiday.
Karen Bell-Dancy, executive director of the YWCA of Lincoln, testified in support of the bill. Juneteenth currently is regarded by many as a holiday only for Black Americans, she said, and establishing it as a state holiday would signal its importance to all people.
"Making Juneteenth a state holiday is one gesture that would not only demonstrate recognition of the past but would also be an affirmation that Black lives matter," Bell-Dancy said.
Annette Harris of Omaha also testified in support. She said many individuals don't realize that slavery continued in practice for more than two years after the Emancipation Proclamation was signed into law.
"By making this a holiday it will open up the doors where everyone, all children — white and Black — will be aware of why we celebrate Juneteenth," Harris said. "I think it's long overdue."
LB349, introduced by Sen. Terrell McKinney of Omaha, would establish May 19 as El-Hajj Malik El-Shabazz, Malcolm X Day in Nebraska.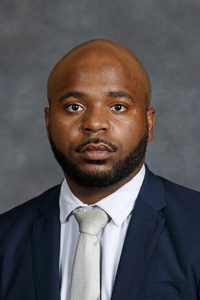 McKinney said Malcolm X is recognized worldwide as a champion of human rights but his contributions to equality and justice have been overlooked in his home state.
"I have always been extremely disgusted and disheartened by the lack of acknowledgement and appreciation shown by our state to Malcolm," McKinney said. "Malcolm X is a symbol of perseverance and perpetuates the notion that a person's past does not define them."
Leo Louis, President of the Malcolm X Memorial Foundation, testified in support of LB349. By recognizing Malcolm X as a human rights icon, the state of Nebraska would honor his contributions to establishing an ethnic identity for Black Americans similar to that of Czech Americans or Polish Americans, he said.
Also testifying in support was Kara Warner of Omaha. She said it saddens her that many Nebraskans are unaware that Malcolm X was born and raised in Omaha.
"Because of brother Malcolm's boldness and resiliency, I have made it my personal duty and responsibility to introduce Black youth to the many contributions brother Malcolm provided us," Warner said.
No opponents to either bill appeared at the hearing and the committee took no immediate action.