Bill would allow state to issue bonds to finish expressways
The state highway commission could issue up to $400 million in bonds over the next six years to speed completion of the state's expressway system under a bill considered March 3 by the Revenue Committee.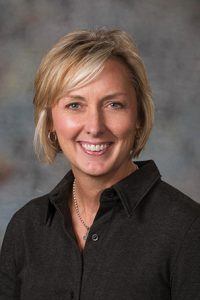 LB542, introduced by Fremont Sen. Lynne Walz, would authorize the commission, upon recommendation of the state Department of Transportation, to issue bonds between July 1, 2021, and June 30, 2027. The bonds would be paid off by June 30, 2040.
Proceeds from the sale of any bonds would be deposited in the department's Highway Cash Fund to be used to accelerate completion of highway construction projects under the Build Nebraska Act.
The act, passed by the Legislature in 2011, dedicates one-fourth of 1 percent of state sales tax revenue to road projects, including the expressway system, between 2013 and 2033.
Bonds authorized by LB542 would be special obligations of the state payable only from the State Highway Capital Improvement Fund and any other funds pledged by the commission for that purpose. They would not be a general obligation or debt of the state.
Walz said Nebraska's pay-as-you-go model cannot meet its infrastructure needs, particularly in the case of the expressway system, which will consist of 600 miles of four-lane highways connecting the state's major cities.
The project was estimated to cost $200 million when the Legislature approved it in 1988, she said, but completing just the remaining 160 miles could cost more than $500 million due to inflation and rising construction costs.
"It seems incredibly financially irresponsible to wait any longer on this 30-year-old plan," Walz said.
She said LB542 would allow the department to take advantage of historically low interest rates to finish the project, improving safety for motorists and encouraging economic development.
Ernest Goss, an economist at Goss & Associates and Creighton University, testified in support of the bill. He said expanding a portion of Highway 275, one of the designated expressways, would reduce crashes, decrease commute times and ease transportation bottlenecks for manufacturers and the agriculture industry.
Goss said Nebraska could save $36 million on a 30-year, $100 million municipal bond if it bonded at current interest rates rather than higher, historical rates.
"Any delays in borrowing are going to be penalized with higher interest rates," he said.
Josh Moenning, mayor of Norfolk, also testified in support, saying the outdated, crowded and dangerous two-lane highways included in the expressway plan are limiting economic growth in the communities they connect. He said many of the unfinished projects are in the northeast corner of the state, and residents there feel left behind.
Moenning said the build-finance model approved by the Legislature in 2019 to accelerate completion of the Lincoln South Beltway is "bonding by any other name."
"I know the south beltway project is a good project, but we should be able to do better for the rest of the state," he said. "Communities like Norfolk and Fremont and Columbus and York and many others have been waiting for decades now for their turn."
Moe Jamshidi, acting director of the state Department of Transportation, testified in opposition to LB542. Since 2013, he said, the department has used revenue received under the Build Nebraska Act to build or begin construction on approximately 45 miles of expressway.
Jamshidi said using that revenue to pay off bond debt would reduce the department's ability to address emerging maintenance needs, make emergency repairs to roads and bridges and provide matching funds necessary to receive federal grants.
The department is not using the pay-as-you-go model for the Lincoln South Beltway because of that project's unique nature, he said, and its build-finance model is "as close as we've ever come" to bonding for a highway project during his time there.
The committee took no immediate action on the bill.