Racetrack casino bills considered
A bill to establish the regulatory oversight necessary to carry out a constitutional amendment passed in 2020 was considered Feb. 1 by the General Affairs Committee. Nebraska voters legalized casino gaming at licensed racetracks through an initiative petition drive.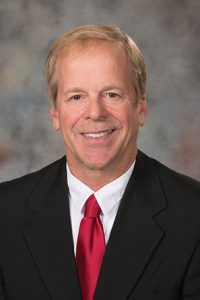 LB561, introduced by Sen. Tom Briese of Albion, would:
• raise the legal age for wagering on horse racing from 19 to 21;
• merge the State Racing Commission and the State Gaming Commission, created under Constitutional Amendment 430, into the State Racing and Gaming Commission;
• grant the new commission authority to regulate games of chance under the Nebraska Racetrack Gaming Act; and
• allow the commission to hire investigators, inspectors and other personnel necessary to administer and enforce all provisions of the Nebraska Racetrack Gaming Act.
Dennis Lee of the Nebraska State Racing Commission testified in support of the bill. He said other states that have legalized casino gaming and horse racing have administered them under one commission.
"It just makes sense," Lee said.
Lynne McNally, Vice-President of the Nebraska Horsemen's Benevolent and Protective Association testified in support of the bill. She said she supported combining the two commissions to save the state money.
No opponents to LB561 appeared at the hearing.
Also considered were LB560, introduced by Briese, which would provide the regulatory framework to implement casino gaming, and LB73, introduced by Lincoln Sen. Suzanne Geist, which would direct a portion of the proceeds from the Nebraska Racetrack Gaming Act to county agricultural societies.
Among other provisions, LB560 would establish rules and regulations for new operators, including the submission of fingerprints and floor plans, a system for lodging complaints and a process for controlling deposits and wagers. The bill would classify cheating or manipulation of a game of chance or gaming machine as a Class I misdemeanor and would establish a process to allow a person to be excluded voluntarily from wagering.
The bill also would prohibit the use of credit cards as payment for any wager or to purchase coins, tokens or other forms of credit to be wagered on any game of chance.
The committee took no immediate action on the proposals.