Constitutional amendment would tax, regulate sports betting
The Legislature would be authorized to regulate and tax sports wagering in Nebraska under a constitutional amendment considered Feb. 1 by the General Affairs Committee.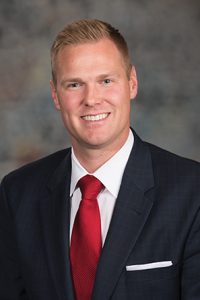 If passed by the Legislature, LR26CA, introduced by Omaha Sen. Brett Lindstrom, would put the issue before voters in the 2022 general election.
Lindstrom said 19 states, including some that border Nebraska, allow sports wagering. Voters should decide if Nebraska will join them, he said.
"Do we want to lose revenue over the river or across our borders?" Lindstrom said.
Brendan Bussmann of Global Market Advisors testified in support of the proposal. He said eight states are in the process of legalizing sports wagering, ready to join the states that already have.
"You're surrounded by it," Bussmann said.
Glenn Andersen testified against LR26CA. He said Nebraska voters didn't intend to legalize sports wagering when they approved last fall's constitutional amendment authorizing casino gaming at licensed racetracks.
"We're going above and beyond what the voters are looking for," Andersen said.
Gloria Fairchild also opposed the measure. She questioned whether the Legislature adequately could regulate sports wagering and said the state would not see increased economic activity from the proposal because other states already are allowing Nebraskans to gamble.
"It's a mature market; it's oversaturated," Fairchild said.
The committee took no immediate action on LR26CA.