Bill would allow gaming near some fairgrounds
Casinos could be established at or near the site of fairs hosted by licensed racetracks under a bill considered Feb. 1 by the General Affairs Committee.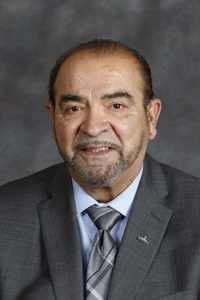 LB371, introduced by Grand Island Sen. Raymond Aguilar, would add games of chance under the Nebraska Racetrack Gaming Act to the current list of exceptions to activity prohibited on or near the grounds of a county or state fair. The bill would help implement the provisions of a constitutional amendment passed in 2020 that enables licensed horseracing tracks to offer games of chance.
Aguilar said three horse tracks currently host fairs and, under current law, if any of them chose to construct a casino, either the casino would have to close during the fair or the fair would need to relocate. He added that the bill would not allow gaming to take place at a fair.
"This will not put poker tables next to the Ferris wheel," Aguilar said.
Chris Kotulak, CEO of Nebraska State Fair host site Fonner Park, testified in support of LB371. He said the current statue needs to be updated and added that the footprint of Fonner Park would not change with the addition of a casino.
"We plan to just maintain what we have for the course of the fair," Kotulak said.
No one spoke in opposition to the bill and the committee took no immediate action on it.