Compensation proposed for first responders' families
Families of Nebraska first responders killed in the line of duty would receive a one-time death benefit under a bill heard by the Business and Labor Committee Jan. 25.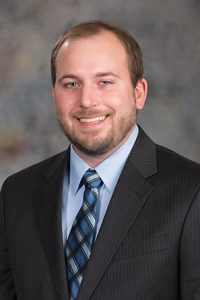 LB255, introduced by Lincoln Sen. Matt Hansen, would provide monetary compensation to the family of a law enforcement officer, firefighter or public EMS ambulance squad member killed in the line of duty, including those who work on a voluntary basis.
This type of compensation program is common practice in other states, Hansen said, and is long overdue in Nebraska.
"I believe that it is time for Nebraska to join our neighbors in making sure that our first responders know that we know the value of their work, their service and their lives," he said.
Under the bill, a qualifying family member must file for compensation within one year of the death. For first responders killed in 2022, compensation provided would be $50,000. For each following year, compensation would be equal to the previous year's compensation increased by the percentage increase in the consumer price index for all urban consumers.
Robert Hallstrom, representing the Nebraska State Volunteer Firefighters Association, supported LB255. First responders are called to serve others and give back to their communities, he said.
"As volunteer members of local fire and rescue departments, these women and men put their lives on the line every time the page goes off," Hallstrom said in written testimony. "They respond immediately to protect others and the property of others — shedding their own personal concerns and protective bubbles to help others."
Representing the Nebraska Fraternal Order of Police, Julia Plucker also supported the bill. If it passes, Nebraska would join 30 other states that provide similar benefits to the families of first responders, she said.
"LB255 is a straightforward bill that provides much needed relief to the surviving members of the first responder decedent," Plucker said in written testimony.
No one testified in opposition to the bill and the committee took no immediate action on it.