Bill would remove percentage cap on extremely blighted designation
Nebraska cities would have greater flexibility in designating areas as extremely blighted under a bill considered Jan. 26 by the Urban Affairs Committee.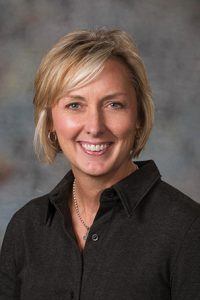 Introduced by Sen. Lynne Walz of Fremont, LB99 would exclude areas deemed extremely blighted from the percentage limitations currently placed on blighted areas under the state's Community Development Law.
Walz said that metropolitan, primary and first class cities currently can deem only 35 percent of land as blighted or extremely blighted. Cities of the first class are impacted most significantly by the restriction, she said, with cities like South Sioux City, Kearney, Scottsbluff and Grand Island all near their limit.
Following a devastating flood in 2019, a significant area of Fremont is eligible to be designated as extremely blighted, Walz said, but doing so would put the city near the 35-percent limit, hindering future growth.
"Currently, if a developer were to approach us, we would not have the ability to apply this designation to these areas and therefore the city would lose out on potential economic development opportunities," Walz said.
Dan Marvin, Director of Urban Development for the city of Lincoln, spoke in favor of the bill. Lincoln would like to use the extremely blighted designation to enable homeowners to receive a federal tax credit available to people living in those areas, he said, without impacting the city's ability to also use the designation elsewhere to promote development.
"To me, it's a fairness issue," Marvin said, adding that homeowners across the city should be eligible for such tax credits.
No one spoke in opposition to LB99 and the committee took no immediate action on the bill.