Municipal energy bill approved
Senators passed a bill July 31 updating governance of the Municipal Energy Agency of Nebraska.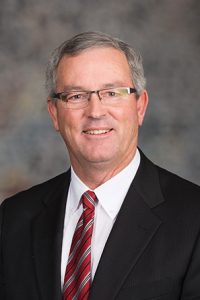 LB858, introduced by Sen. Dan Hughes of Venango, reorganizes, simplifies and streamlines MEAN's governing document, the Municipal Financing Act.
Among other provisions, the bill specifies how a municipality may terminate participation in an agency, makes a variety of changes to board of director qualifications and specifies that construction, maintenance or remodeling of an agency's headquarters is not a "power project."
LB858 includes provisions of three additional bills:
• LB367, also introduced by Hughes, which extends the sunset date of the Nebraska Litter Reduction and Recycling Act to Sept. 30, 2025, and eliminates fund transfer language;
• LB855, introduced by Columbus Sen. Mike Moser, which removes the legislative confirmation process for the appointment of board members to the Niobrara Council; and
• LB856, also introduced by Moser, which extends the sunset date for the Petroleum Release Remedial Action Cash Fund from June 30, 2020, to June 30, 2024.
Lawmakers voted 47-0 to pass LB858.