Bill seeks to add more school water fountains
The Urban Affairs Committee heard testimony Feb. 11 on a bill that would require new school buildings to provide a minimum number of water fountains for students.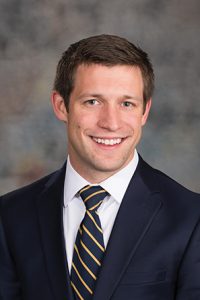 LB1116, introduced by Lincoln Sen. Adam Morfeld, would require schools built after Jan. 1, 2022, to include one water fountain per floor and at least one fountain per 150 students.
Morfeld said expanding access to water will help reduce childhood obesity by providing an alternative to sugary drinks.
"Schools are a natural location for proactive, cost-effective interventions to reduce obesity," Morfeld said.
Lisa Eisenmenger of West Point spoke in support of LB1116. She said offering drinking water would enable children to make healthy choices while not overly burdening schools.
"Schools teach more than academics," she said. "Without drinking fountains, kids do substitute unhealthy alternatives."
John Hladik of the Center for Rural Affairs testified in support of the bill, saying it would rectify a conflict between the Uniform Plumbing Code and International Building Code.
No one testified against the bill and the committee took no immediate action on it.