Gap assistance for tribal colleges proposed
The state's tribal colleges could participate in the Community College Gap Assistance Program under a bill heard Feb. 11 by the Education Committee.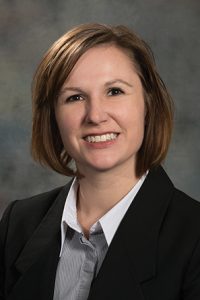 The program provides funding for community colleges to provide awards to students in programs that are aligned with training programs with stackable credentials that lead to a program that awards college credit, an associate degree, a diploma or a certificate in an in-demand occupation.
Under LB1076, introduced by Lincoln Sen. Kate Bolz, the program would expand to include eligible programs at accredited, nonprofit, two-year postsecondary institutions with a physical presence in Nebraska.
Bolz said this would allow students at Little Priest Tribal College and the Nebraska Indian Community College to receive gap awards. Those colleges offer several courses in in-demand fields, such as carpentry, welding, accounting and health sciences, she said.
"By extending [the program] to tribal colleges," Bolz said, "we can provide students more opportunity and produce more skilled workers."
Michael Oltrogge, president of the Nebraska Indian Community College, testified in support of LB1076. He said it would help students who enroll in the college's certified nursing assistant program and a new medication aide program, both of which lead directly to employment.
Gabriel Bruguier testified in support of the bill on behalf of the Nebraska Commission on Indian Affairs. He said LB1076 would help to fill jobs that do not require a two- or four-year college degree and ensure more equitable access to financial aid for tribal students seeking technical or vocational training.
No one testified in opposition to the bill and the committee took no immediate action on it.