Restrictions sought for city funds
Use of certain money collected by municipalities would be restricted under a bill considered Feb. 11 by the Urban Affairs Committee.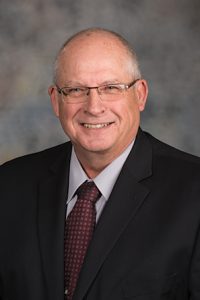 LB960, introduced by Sen. Curt Friesen of Henderson, would prohibit municipalities from using revenue originally collected for a proprietary function for any reason other than the purpose for which it was generated.
Money collected for utilities should be used for utilities and not later transferred to a municipality's general fund, Friesen said.
"There are communities out there that have overcharged some entities," he said. "They choose large water users and raise their rates and they're transferring those funds into their general fund."
No one testified in support of LB960.
Grand Island City Administrator Jerry Janulewicz testified against the bill. He said Grand Island transferred $837,000 from its proprietary fund to its general fund last year, enabling the city to cover expenses without raising taxes.
"Those funds would have to be made up primarily with property tax increases or cuts in the budget," Janulewicz said.
Lynn Rex of the League of Nebraska Municipalities also spoke against LB960. She said the bill would have serious financial implications for cities throughout the state, 215 of which have reached their maximum property tax levy.
The committee took no immediate action on LB960.