Limitations on juvenile confinement advanced
The Legislature advanced a bill from general file Jan. 14 that would restrict the use of room confinement for juveniles.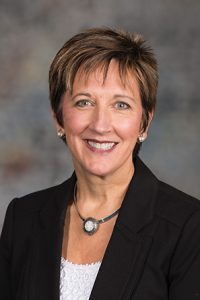 LB230, introduced by Lincoln Sen. Patty Pansing Brooks, would prohibit correctional facilities from placing juveniles in room confinement as a result of disciplinary sanctions, staff shortages or retaliation by staff members.
The use of solitary confinement for juvenile offenders was banned in federal prisons three years ago, Pansing Brooks said. However, a recent visit to the Youth Rehabilitation and Treatment Center in Geneva left her "shocked."
"We have been lulled into believing that facilities were using 'room confinement,' but what I saw was solitary isolation. Plain and simple," she said. "I bring LB230 so that Nebraska can integrate best practices on room confinement to do better for our kids."
The bill specifies that room confinement could be used only after all other less-restrictive alternatives have been exhausted and the juvenile poses a serious and immediate security threat to themselves or others. The length of confinement would be restricted to the minimum amount of time needed to resolve any such threat while not harming the mental or physical health of the juvenile.
Confined individuals would continue to have regular access to medical and mental health treatment, meals, contact with parents and legal guardians, legal assistance and educational programming.
Notice to an offender's parents or guardians and attorney of placement in room confinement would be required within one business day.
A Judiciary Committee amendment, adopted 29-0, clarified that a provision of LB230 requiring continuous monitoring of confined individuals could be accomplished through regular in-person visits, supplemented by electronic video monitoring.
Sen. Steve Lathrop of Omaha supported the bill. The idea behind the juvenile code, he said, is to try to rescue juvenile offenders and get them on the right path so that they can become productive adults.
"Most of these kids are having problems either because of a psychiatric issue or the circumstances under which they were raised," Lathrop said. "Putting them in these rooms doesn't work. It only traumatizes them."
Sen. John Lowe of Kearney opposed LB230, saying it only would exacerbate a serious understaffing issue at the juvenile center in Kearney.
"The staff members are some of the ones who are getting attacked during these assaults, which is part of the reason the youth are going to these [confinement] rooms," he said. "I stand in support of the staff and their decisions. They know what's going on better than us sitting here in Lincoln."
Senators advanced the bill to select file on a 29-2 vote.