Bill would change reflexology licensure
The Health and Human Services Committee considered a bill March 20 that would exempt reflexologists from licensure under the Massage Therapy Practice Act.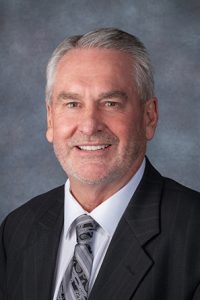 Sen. Dave Murman of Glenvil, who introduced LB347, said reflexology is exempt from licensure in 32 states, and has a significantly different scope of practice than massage therapy.
Under the bill, an individual who engages in reflexology and limits their services to the application of hand pressure to the hands, feet and outer ears would be exempt from licensure requirements.
"Due to Nebraska's rigorous massage therapy license, our state is closing the door to reflexologists that want to work," Murman said.
Reflexologist Cindy Smith testified in support of the bill. She said reflexologists, unlike massage therapists, only work on a clients' hands, feet or ears.
"This is important to members of the public who want the benefits of stress reduction but don't want to disrobe because of religious beliefs or modesty," Smith said.
Smith added that dental hygienists and oral surgeons do not operate under the same license even though they both work on a patient's mouth.
Mary Ann Soltis also testified in support of the bill. She said reflexology helped her cope with the side effects of chemotherapy. Soltis later began studying reflexology techniques but said she stopped training after learning that practicing reflexology without a license is a crime.
Nicole Fox of the Platte Institute also testified in support of LB347. She told the story of a woman who was invited to teach reflexology at a school in Nebraska. Shortly thereafter, the woman received a cease and desist letter from the Nebraska Department of Health and Human Services, Fox said, because she was practicing without a license.
"Since that time, this woman has moved to Indiana, a state where reflexology is exempt from massage law," Fox said.
Vyanne Zink, a massage therapist, testified against the bill. She said that deregulating reflexology would allow unskilled and uneducated Nebraskans to open practices.
"It is surprising that the state would consider allowing anyone with a pulse to say they are a reflexologist and work with the public," Zink said.
Massage therapist Kim Adams Johnson also testified against LB347. She said removing licensure requirements could enable human traffickers to open reflexology businesses as fronts for prostitution.
"I've heard over and over again from individuals in states where reflexology is exempt that there are more uncertified persons practicing than certified [ones]," Adams Johnson said.
The committee took no immediate action on the bill.