Tax credit for firearm safety course proposed
Nebraskans who successfully complete an approved firearm safety course would be eligible for a nonrefundable income tax credit of up to $100 under a bill heard March 20 by the Revenue Committee.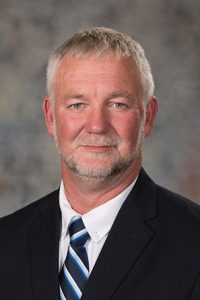 Kearney Sen. John Lowe, sponsor of LB542, said he opposes mandating such training for gun owners because he believes it would be unconstitutional. Instead, the proposed credit would encourage more gun owners to seek training on their own, he said, reducing the number of gun-related accidents.
A taxpayer would have to be at least 18 and able to lawfully purchase, own and possess a firearm under local, state and federal law to qualify for the credit. He or she also could not have been convicted of a felony, among other requirements, and would be eligible for the credit once every five years.
The bill would require the Nebraska State Patrol to prepare and publish minimum training and safety requirements for approved firearm safety courses and instructors.
The training would include the proper and safe cleaning of a firearm, the clearing of a malfunction in a loaded firearm as well as proper storage practices for firearms and ammunition.
The state Department of Revenue estimates the bill would reduce state tax revenue by $670,000 in fiscal year 2020-21 and an additional $747,000 in FY2021-22.
Shawn Steiner, president and owner of an Omaha firearms training academy, testified in support of the bill. He said firearms instruction makes gun owners more responsible, but many decline training because of the cost.
"I think that an incentive like this would go a long way to help people who are on the fence," Steiner said.
Justin Grusing of the Nebraska Shooters Training Academy also testified in support. He said many students who complete the academy's concealed carry handgun class report years later that they cannot remember everything they learned and would benefit from retaking the course.
LB542 would encourage such refresher training, Grusing said.
"Education and training are perishable," he said, "so it's important to encourage continuing education for firearm owners."
Amanda Gailey testified in opposition to the bill on behalf of Nebraskans Against Gun Violence, saying it would use public funds to subsidize firearm training, thereby encouraging gun ownership.
"Suddenly, buying a gun comes with a little bit less of a burden, makes it a little bit easier to do and introduces a risk into our community," she said.
The committee took no immediate action on LB542.