Small-principal installment loans considered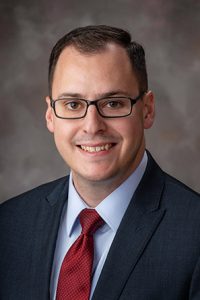 LB265, introduced by Sen. Andrew La Grone of Gretna, would create a regulation and licensure structure for unsecured consumer installment loans of less than $1,000 with a minimum term of 180 days. Under the bill, payment on such a loan would be limited to nine percent of the borrower's gross monthly income.
The bill also would cap fees charged by lenders at 20 percent of the first $300 borrowed plus 7.5 percent of the loan balance in excess of $300.
"The bill creates another well-regulated financial tool that is simple, transparent and reliable for hard-working Nebraska families that need access to credit," La Grone said.
Jeanette Schwartz of lender Advance America testified in support of the bill. Under current state law, she said, organizations like Advance America can lend a maximum of $425 until the customer's next payday. LB265 would fill a gap between that limit and the minimum loan amount that a bank would offer, she said.
Schwartz said she disagrees with the notion that payday lending customers and individuals who need small loans are uneducated and being taken advantage of.
"Our borrowers understand the terms and fees," Schwartz said, "and are more than capable of choosing the best financial option for themselves and their families."
Kent Rogert, speaking on behalf of the Nebraska Financial Service Association, also testified in support of the bill. He said the current payday advance limit leads to customers taking out multiple loans with multiple lenders. Rogert said the bill would create a new lending product that would give consumers more options.
Ken Smith of Nebraska Appleseed spoke in opposition to LB265. Smith said payday loans include "aggressive" fees that can cause borrowers to pay more in interest than the amount that they borrowed.
"We think [the bill] presents the same dynamics of payday loans that ensnare Nebraskans in cycles of debt," Smith said.
Kevin Graham of Omaha Together One Community also testified against the bill. He said 52,000 Nebraskans take out payday loans at an average annual interest rate of 404 percent. Graham said he has spoken with many Nebraskans who have been taken advantage of by payday lenders.
"None of them have told us that we need more vehicles for payday lending in this state," Graham said.
The committee took no immediate action on LB265.