Update to American civics requirements advances to final round
A bill that would update social studies requirements for Nebraska schools was amended and advanced to the final round of debate after a successful cloture motion March 12.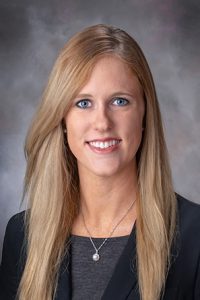 Peru Sen. Julie Slama, sponsor of LB399, said the bill would be the first major revision of the state's civic education standards since the Americanism statutes' adoption in 1949. The law requires school boards to appoint three members to a committee on Americanism, which approves textbooks used in the teaching of American history and government.
As amended on general file, LB399 would require each school district to incorporate either a civics exam or a civics-focused project, paper or presentation into its curriculum.
Currently, school boards, the state Board of Education and superintendents are responsible for carrying out the Americanism statutes' requirements. Neglect of the statutes by any employee or appointed official is considered a dereliction of duty and a cause for dismissal.
Under an amendment introduced by Slama on select file and adopted 42-0, neglect of the statutes could be considered cause for dismissal only for an employee.
Sen. Kate Bolz of Lincoln supported the amendment, saying it is inappropriate for the current law to require the dismissal of an elected school board member.
Omaha Sen. Megan Hunt opposed LB399. She introduced an amendment that she said would preserve the bill's intent but would remove language that she said veered into jingoism and authoritarianism. The amendment failed on a vote of 12-31.
After approximately three hours of select file debate over two days, Slama filed a motion to invoke cloture, or cease debate and vote on the bill. The motion succeeded on a vote of 40-3.
Senators then voted 40-2 to advance the bill to final reading.