Bill would guarantee free communication for inmates, attorneys
An inmate would be guaranteed access to his or her attorney under a bill advanced from general file March 4.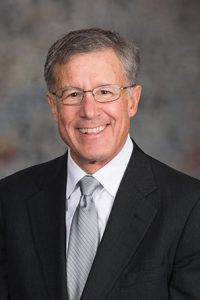 LB443, introduced by Omaha Sen. John McCollister, would require that any communication between an inmate and attorney through telephone or videoconferencing be provided without charge to the inmate.
The bill also would prohibit recording of the communication by the correctional institution or a law enforcement agency.
Paying for phone calls can be a financial hardship for inmates in state correctional facilities, McCollister said, many of whom are indigent.
"This would allow for meaningful telephone access between inmates and their attorneys," he said. "Additionally, it would reduce attorney travel time and in-person meeting time with clients, which saves money."
Omaha Sen. Ernie Chambers supported the bill. Conversations between attorneys and their clients already are protected, he said.
"An attorney should not have to travel long distances to talk to the client when a telephone call would [suffice]," Chambers said.
Sen. Tom Brewer of Gordon opposed the bill, saying it would add unnecessary pressure to an already overburdened state agency.
"Right now, the state [penitentiary] and the Department of Correctional Services is struggling to meet their requirements," he said. "I'm not sure we're helping them by putting an additional task on them."
Senators advanced the bill to select file on a 28-11 vote.