Clarification of firearm transportation considered
The Judiciary Committee heard testimony Feb. 28 on a bill intended to allow people to safely transport firearms throughout the state.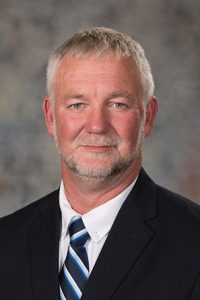 LB54, introduced by Kearney Sen. John Lowe, would allow a person to transport a legally-possessed firearm as long as it is unloaded and stored in a case.
Lowe said the Nebraska Supreme Court previously found that licensed gun owners who do not hold a concealed carry permit would be in violation of the state's concealed carry law if a weapon is within a person's immediate reach, including in a locked glove box.
LB54 would clarify the law so that gun owners know that they are following it, he said.
"Right now, we're in a gray area when it comes to transporting firearms," Lowe said. "Clarity is crucial when it comes to firearm laws."
Patricia Harrold spoke in support of the bill on behalf of the Nebraska Firearms Owners Association. Most firearm owners already use the storage method outlined in the bill, she said.
"This is a return to the common-sense approach that all the firearm owners I know have used to transport their firearms … and provides a means or a method to keep the firearm secure," Harrold said.
Opposing the bill was Megan Gentrup of Omaha. She said it would allow "hidden" handguns to be carried in public.
"We require law enforcement … to take hours and hours of training [on gun safety]," Gentrup said. "However, with this bill, we would allow people to carry unloaded firearms in public with no [additional] training."
The committee took no immediate action on the bill.