Radon mitigation standard proposed
The state's building code would adopt standards for radon resistant construction for new houses under a bill considered Feb. 12 by the Urban Affairs Committee.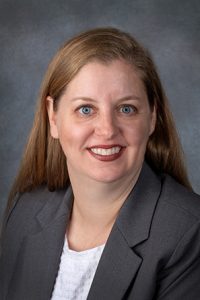 LB130, introduced by Bennington Sen. Wendy DeBoer, would adopt standards recommended by the Radon Resistant New Construction Task Force.
The bill would incorporate those standards into the state building code and require local building codes to adopt minimum standards.
"Radon is the leading cause of lung cancer among nonsmokers," DeBoer said. "According to the World Health Organization, there is no known threshold concentration below which radon exposure presents no risk."
Jenny Steventon of the Sarpy/Cass Health Department testified in favor of the bill. Sixty percent of the 90,000 homes tested in Nebraska had levels of radon suggesting mitigation, she said.
"Nebraska's fertile soils emit radon, resulting in Nebraska having one of the highest average level of radon homes in the United States," Steventon said.
Also testifying in favor of the bill was Mark Versch, a retired environmental health analyst. He said radon often enters a home's basement as water vapor is released from the ground.
"If you have a humidity problem, inadvertently, you have a radon problem," he said.
No one testified against LB130 and the committee took no immediate action on it.