Bill would mandate statewide building code
A bill heard Feb. 12 by the Urban Affairs Committee would make the state's building code the default code for municipalities.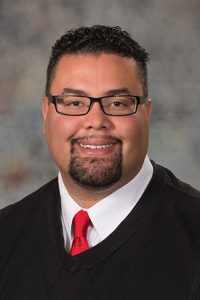 Currently, the state building code only applies to state-owned buildings and buildings in political subdivisions that have adopted the state code.
LB96, introduced by Omaha Sen. Justin Wayne, would make the state building code applicable in any county, city or village that does not adopt a building code within two years of an update to the state building code.
"Large portions of the state literally have no building code," Wayne said.
Steve Nordhues, a building official with the city of Norfolk, testified in favor of the bill. He said the bill didn't go far enough regarding enforcement of codes, but that it was a good first step.
"It gives a homeowner a legal document that they can take to an attorney and say, 'Look, the [construction company] didn't build it right,' " Nordhues said. "We have citizens that aren't getting that minimum standard."
Jennifer Taylor, an Omaha assistant city attorney, also spoke in favor of the bill. She said that municipalities that adopt the state code currently are required to update their building code within two years of state adoption. LB96 would make sure cities address that requirement, she said.
"We have been somewhat remiss in complying with this requirement," Taylor said, adding that the city has formed a committee to develop its own building codes.
No one testified against LB96 and the committee took no immediate action on it.