Natural resources rulemaking changes advance
A bill that would change rulemaking requirements for the state Department of Natural Resources advanced from general file Feb. 13.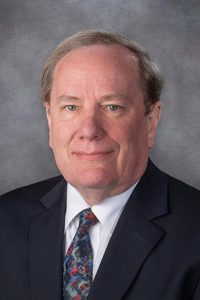 LB319, sponsored by Columbus Sen. Mike Moser, would repeal a requirement that the department send county, city and village clerks notice of hearings regarding floodplain management rules and regulations via mail.
The bill also would make two changes to department rulemaking requirements.
The department currently is required to adopt and promulgate rules and regulations regarding the allocation and expenditure of money from the Water Resources Trust Fund, which holds state and federal funds used to pay for the management and protection of the state's groundwater.
Moser said current rules and regulations limit use of the fund to a federal program in which the department no longer participates. LB319 would allow the department to determine whether it will use the residual balance in the fund through statute or through a new rule or regulation.
LB319 also would make the department's adoption of rules and regulations governing the matters over which it has jurisdiction—water rights for irrigation, power or other useful purposes—optional rather than mandatory.
"This change is offered as a prospective measure to avoid unnecessary rules and regulations that simply repeat the language of any statutes that may already prescribe how the provisions are to be implemented," Moser said.
Senators voted 42-0 to advance the bill to select file.