Changes proposed to correctional investigation process
Criminal activity within the Nebraska Department of Correctional Services would be investigated externally under a bill considered by the Judiciary Committee Jan. 30.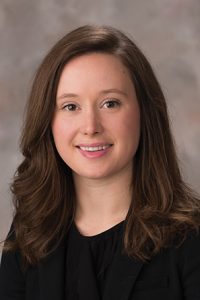 LB438, introduced by Lincoln Sen. Anna Wishart, would direct the Nebraska State Patrol to investigate all reports of criminal activity within any state correctional facility. The Legislature currently does not have a clear picture of issues facing the department, Wishart said.
"This would ensure the Department of [Correctional Services] and the Lincoln Regional Center provide a safe environment for state employees and prisoners," she said "It is the state's responsibility to investigate what occurs within our facilities."
At least 10 NSP officers would be dedicated to such investigations, two of whom would be dedicated permanently to the Tecumseh State Correctional Institution and Nebraska State Penitentiary. The other investigators would be assigned as needed.
Information regarding criminal activity investigations would be reported to the Inspector General of the Nebraska Correctional System. Such reports would not be a matter of public record.
Jim Maguire, representing the Nebraska Fraternal Order of Police, spoke in support of LB438. NDCS already is referring certain criminal investigations to NSP, he said, and the bill would simply formalize that working arrangement.
"We're asking for clarity and direction, so if there is some investigation that needs to occur within [the department], that there's one point agency to do that," Maguire said. "There are enormous opportunities for folks to sit down, investigate, talk to the inspector general … so there can be absolute transparency about what goes on within [the department]."
NDCS Director Scott Frakes opposed the bill. As introduced, the bill would transfer two investigators currently employed by the department to NSP, he said, making it considerably more difficult to manage the state's inmate population.
"Removing investigators from NDCS and placing them in another agency would seriously weaken our ability to conduct [internal] investigations," Frakes said. "We actively work with law enforcement currently to investigate criminal activity."
The committee took no immediate action on the bill.