Bill could raise interest rate on installment loans
Nebraska lenders would be allowed to charge higher interest rates on installment loans under a bill considered by the Banking, Commerce and Insurance Committee Jan. 29.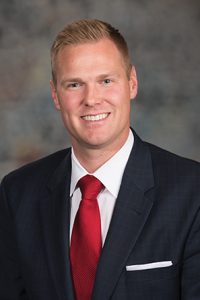 Currently, the interest rate on installment loans is capped at 24 percent for the first $1,000 of an unpaid balance and 21 percent on any remaining balance. LB188, introduced by Sen. Brett Lindstrom of Omaha, would raise the limit to 29 percent on the entire balance.
Lindstrom said the bill would allow Nebraska lenders to remain competitive with out-of-state and online lenders.
"This does not mean that every loan would charge 29 percent," Lindstrom said. "It broadens the range of borrowers the bank or lender can serve."
Ashley Krings, a district manager for OneMain Financial, testified in favor of the bill. She said the number of registered installment loan lending locations in the state fell from 39 in 2005 to 10 last year, but the number of Nebraskans unable to borrow from banks or credit unions because of bad credit histories is unchanged.
"We have seen tremendous growth of online, out-of-state, unlicensed lenders in Nebraska," Krings said. "These lenders do not have licenses with the Nebraska Department of Banking [and Finance] and therefore are not examined by the state. They also are likely to charge higher rates than currently allowed by statute."
There was no testimony against the bill. The committee voted 6-0 to advance LB188 to general file.