Omnibus occupational licensure bill approved
A bill that makes numerous changes to licensure requirements for health-related occupations passed April 18.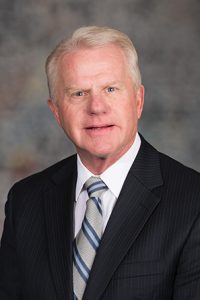 Introduced by Gothenburg Sen. Matt Williams, LB731 allows a pharmacy to provide remote dispensing at a location staffed by a certified pharmacy technician and owned by a supervising pharmacy licensed and located in the state.
A remote pharmacy must be located at least 10 driving miles from the nearest pharmacy and dispensing must occur under remote supervision via a real-time audiovisual communication system by a licensed pharmacist employed by a supervising pharmacy.
LB731 includes provisions of six additional bills:
• LB681, introduced by Bellevue Sen. Carol Blood, which adopts the physical therapy licensure compact;
• LB788, introduced by Ralston Sen. Merv Riepe, which requires certain providers to enroll in opiate administering and prescribing continuing education;
• LB790, introduced by Crete Sen. Laura Ebke, which provides for licensure of mobile cosmetology and nail technology salons;
• LB794, introduced by Riepe, which removes a current ban on consuming, serving, possessing or distributing alcohol by entities operating under the Cosmetology, Electrology, Esthetics, Nail Technology, and Body Art Act;
• LB1042, introduced by Omaha Sen. Sara Howard, which addresses regulation and licensure under the Act; and
• LB1107, introduced by Elkhorn Sen. Lou Ann Linehan, which reduces licensure hour requirements for barbers, cosmetologists, estheticians and nail technologists.
The bill passed on a 49-0 vote.