Omnibus public health measure passed
Lawmakers passed an omnibus public health measure April 18.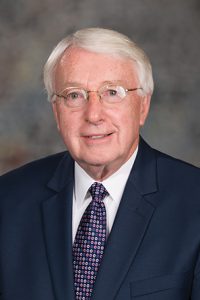 LB1034, sponsored by Ralston Sen. Merv Riepe, requires the standards of care and protection for school-age child care programs located within an accredited or approved school to meet the same standards of an accredited or approved school under state Department of Education regulations.
The measure contains provisions of eight additional bills:
• LB344, sponsored by Thurston Sen. Joni Albrecht, which changes credentials and regulations for substance abuse centers;
• LB686, sponsored by Bellevue Sen. Carol Blood, which adopts the Psychology Interjurisdictional Compact;
• LB703, sponsored by Seward Sen. Mark Kolterman, which provides an exemption from Nebraska's unlawful practice of medicine statutes for physicians from another state who accompany an athletic team or organization into the state for an event;
• LB704, sponsored by Kolterman, which reduces the requirement for licensure of physician graduates of foreign medical schools from three to two years;
• LB894, sponsored by Bellevue Sen. Sue Crawford, which adopts the Emergency Medical Services Personnel Licensure Interstate Compact, known as REPLICA;
• LB924, sponsored by Riepe, which changes provisions within the EMS Practice Act, Occupational Therapy Practice Act and Uniform Credentialing Act;
• LB1035, sponsored by Riepe, which makes a technical change to the state's Stroke System of Care Act; and
• LB1057, sponsored by Heartwell John Kuehn, which changes provisions relating to the prescription drug monitoring program.
The bill passed on a 49-0 vote.