Investigational drug use approved
Drugs in U.S. Food and Drug Administration clinical trials may be used by eligible Nebraska patients under a bill passed April 18.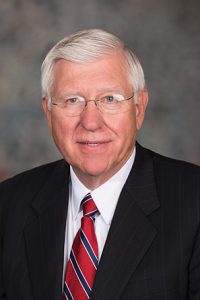 LB117, introduced last session by Omaha Sen. Robert Hilkemann, allows an eligible patient under the Investigational Drug Use Act to be treated with any drug, biological product or medical device that has successfully completed Phase 1 of a clinical trial but has not yet been approved for general use by the FDA—provided that the drug remains in an FDA-approved clinical trial.
To be eligible, a patient must:
• have an advanced illness likely to result in death within six months;
• have considered all other approved treatment options;
• not be receiving inpatient treatment in a licensed hospital;
• give written, informed consent for the use of the investigational treatment; and
• have a recommendation from his or her treating physician for an investigational drug, biological product or device.
Written consent must make clear that a patient understands that he or she is liable for all expenses of the investigational treatment and contain a statement that the patient's health insurance carrier is not obligated to pay for such treatment.
Under the bill, a manufacturer may provide an investigational treatment without compensation and is prohibited from seeking reimbursement for such treatment if an eligible patient dies while being treated.
In addition, a good-faith recommendation to an eligible patient cannot subject a health care provider to discipline or an adverse licensure action under the act. Penalties under federal law are not precluded.
LB117 passed 35-13.