Developmental disability entitlement altered, aging resource center pilot extended
An entitlement that prioritized services for high school graduates with developmental disabilities was eliminated by a bill passed April 18.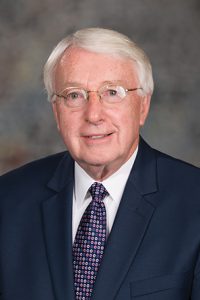 The entitlement was halted for fiscal year 2017-18 and FY2018-19 during the 2017 legislative session in order to bring Nebraska into compliance with federal law. The entitlement prioritized services for graduates or those reaching age 21, which violates a federal requirement that the state first serve individuals with the highest priority status.
LB793, introduced by Ralston Sen. Merv Riepe, permanently eliminates the entitlement, which otherwise would have resumed in FY2020. The bill instead creates a trigger mechanism that requires the state Department of Health and Human Services to provide comparable services only to high school graduates if the department does not have enough funds to provide services to all eligible individuals under the federal waiver.
The provisions apply only to individuals who are transitioning from the education system upon reaching age 21 on or after July 1, 2019. The trigger mechanism is eliminated June 30, 2021.
The bill also contains provisions of Lincoln Sen. Kate Bolz's LB1004, which extend the Aging and Disability Resource Center pilot projects that are set to terminate June 30, 2018.
The provisions apply only to area agencies on aging that are awarded funding from the department to partner with an ADRC.
LB793 passed on a 46-1 vote and takes effect immediately.