Bill would prohibit restraints for pregnant prisoners, detainees
The Judiciary Committee considered a bill March 6 that would offer protections for pregnant incarcerated women.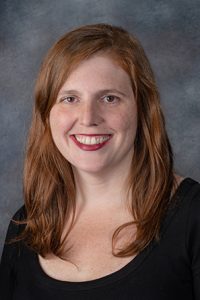 LB690, introduced by Omaha Sen. Machaela Cavanaugh, would prohibit the use of restraints on a pregnant prisoner or detainee unless she poses an extraordinary flight or security risk.
The majority of incarcerated women are nonviolent offenders, Cavanaugh said, and there has been no recorded instance of an unshackled inmate attempting to escape during labor and delivery.
"The shackling of a pregnant inmate is incredibly harmful to the inmate and to the baby," she said. "Leg and wrist restraints increase the likelihood that the inmate could trip and it compromises their ability to brace against a fall, risking miscarriage and injury."
Under LB690, restraints would be removed immediately if a health care professional treating a pregnant woman requests it.
If restraints are used on a pregnant prisoner or detainee, it must be in the least restrictive manner necessary. LB690 would require that the detention center administrator document the extraordinary circumstances that necessitated the use of restraints within 10 days of the incident.
The bill also would prohibit the use of restraints without exception during active labor or childbirth. A prisoner or detainee who is improperly restrained could bring a civil action to recover damages.
Representing the ACLU of Nebraska, Scout Richters spoke in support of LB690. Nebraska is one of only eight states without a law banning the use of restraints on pregnant inmates, she said, a practice that some argue violates an inmate's Eighth Amendment rights.
"Nebraska women who are pregnant while incarcerated deserve to be free from unnecessary restraints that are increasingly recognized as harmful," Richters said. "Courts, including the 8th Circuit, have determined that cases of shackling female prisoners during childbirth can amount to cruel and unusual punishment."
Marion Miner, representing the Nebraska Catholic Conference, also spoke in support of the bill. The state should take steps that prevent injuries to pregnant women and their unborn children while also maintaining public safety, he said.
"[It would] codify this good practice, which is consistent with what we believe to be in the best interests of incarcerated mothers, whose dignity and worth remain inviolate, despite their crimes, and in the best interests of their unborn children who are themselves innocent," Miner said.
No one testified in opposition to the bill and the committee took no immediate action on it.