Changes sought for prescription drug monitoring program
The Health and Human Services Committee considered a bill Feb. 13 that would make several changes to a state program designed to combat opioid addiction.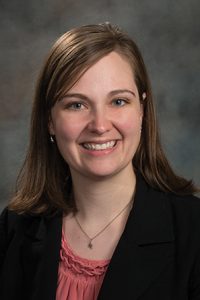 LB556, introduced by Sen. Sara Howard of Omaha, would amend the Prescription Drug Monitoring Program to do the following:
• allow for interstate data sharing with other state prescription drug monitoring programs;
• allow for highly regulated sharing of de-identified prescription data for research
purposes;
• add requirements for prescription and identifying data to be collected to aid in patient
matching and medication reconciliation;
• give non-statutory flexibility to the state Department of Health and Human Services in
collaboration with the PDMP in altering data collection provisions; and
• allow Medicaid managed care organizations and Nebraska Medicaid officials access to
the PDMP.
The bill contains an emergency clause and would take effect immediately upon passage.
Howard said every state except Missouri has a prescription drug monitoring program, but Nebraska's is one of the few that does not communicate with programs elsewhere.
"They're most effective when they're talking to each other," Howard said.
Kevin Borcher, director of the state PDMP, spoke in support of the bill. In 2018, the program collected 31 million prescription records, Borcher said, making it the most comprehensive database in the country. Although successful, he said, the program needs improvement.
"LB556 helps to align the Nebraska PDMP with federal policy and increases the capabilities of the PDMP," Borcher said.
Alex Dworak testified in favor of the bill on behalf of the Nebraska Medical Association. He said it would improve patient outcomes and cut down on time spent searching records. Dworak, who practices in Omaha, said he has access to Iowa's PDMP but accessing it requires time that could be better spent with patients.
"Patients are mobile, and for those of us practicing along the borders of our state, it can be very difficult to know what our patients are getting [in other states]," Dworak said.
No one testified against the bill and the committee took no immediate action on it.