Diversion, ignition interlock suggested for DUI offenses
Members of the Judiciary Committee heard testimony Feb. 13 on two bills proposing alternative penalties for certain driving under the influence offenses.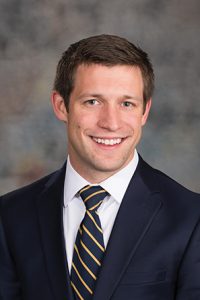 Under LB500, introduced by Lincoln Sen. Adam Morfeld, a person convicted of a first DUI offense would be eligible to participate in a pretrial diversion program.
Not every person charged with a DUI will be offered diversion, Morfeld said, but the bill would give prosecutors the discretion to implement such a program.
"The decision of whether or not to have a diversion program would be up to [county] prosecutors," he said. "This just removes the blanket statutory ban to allow them to do so, if they wish."
Lancaster County Public Defender Joe Nigro testified in support of the bill. Traditional sentencing guidelines for a first offense do not alleviate the underlying cause of the crime, he said.
"Those with a drinking problem receive nothing to address it," Nigro said. "They could receive treatment in a diversion program that would lessen the chance that they get arrested for DUI again."
Jennifer Thomas, assistant director of Sarpy County Diversion Services, also supported the bill. The program has been serving residents since 1976, she said, and was grandfathered in when the Legislature instituted a ban on diversion for first offenses.
The Sarpy County diversion program has served over 1,400 people charged with a first offense DUI since 2014, Thomas said, the majority of whom were under 30.
"Diversion can play a critical role in achieving better public safety and halt such dangerous behavior," she said. "We believe with people being this young, we have a chance to change their behaviors with education, guidance and support."
Opposing the measure was Jessica Kerkhofs, representing the Lincoln city attorney's office. The national trend has been to enhance DUI penalties, not relax them, she said.
"DUI is a 100 percent preventable offense," Kerkhofs said. "Just because the worst possible result doesn't occur, does not make the offense any less contemptable."
Members also heard testimony on LB579, introduced by Grand Island Sen. Dan Quick, which would allow a person convicted of a DUI that caused serious bodily injury to continue driving with the use of an ignition interlock device.
Ignition interlock devices prevent a vehicle from starting if the driver has a blood-alcohol level of .03 or higher.
Quick said ignition interlocks are an important tool to help those who have committed DUI offenses to receive treatment and turn their lives around.
"These devices provide a control on offenders as a way to ensure that if they drive, they're not drinking," he said. "It allows people to be employed and live a productive, lawful life after conviction so that they do not reoffend."
Justin Kalemkiarian, representing the Nebraska Criminal Defense Attorneys Association, spoke in favor of LB579. Currently, a person with a fifth offense DUI without injuries could be eligible for an ignition interlock, he said, but someone convicted of a first DUI that causes serious bodily injury would not be eligible.
"This would allow people, once released from incarceration, to reintegrate themselves to go back to being good, productive citizens," Kalemkiarian said.
Michelle Weber, representing the Nebraska County Attorneys Association, also supported the bill. The Centers for Disease Control and Prevention found that use of an ignition interlock device reduces recidivism by 70 percent, she said.
"This bill would simply allow for more instances of ignition interlock use and allow options for DUI with serious bodily injuries, making it consistent with other DUI offenses," Weber said.
No one testified in opposition to LB579 and the committee took no immediate action on either bill.