Attempt to repeal helmet law stalls
A cloture motion that would have forced a vote on the advancement of a bill to repeal the state's motorcycle helmet requirement failed by one vote March 14.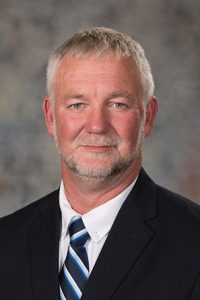 Current state law requires motorcycle and moped riders to wear a protective helmet. LB368, introduced by Kearney Sen. John Lowe, instead would give riders 21 and older the option to wear no helmet but would require that eye protection be used. The bill also would prohibit children younger than six years of age from riding a motorcycle or moped.
Lowe said repealing the helmet requirement would respect the freedom of all Nebraskans and increase tourism revenue by attracting riders who previously have bypassed the state on their way to national motorcycle rallies.
"Individuals who choose to ride a motorcycle should be allowed to choose whether or not they wear a helmet," he said. "We as a state cannot regulate all personal conduct and we should not be regulating this personal choice."
Crete Sen. Laura Ebke supported the bill and agreed that it is not the role of the state to protect individuals from themselves. She said the need to protect individual liberties must remain the Legislature's priority.
"You can go into any long-term care center and find one or two people who are there because of a motorcycle accident. On the other hand, you will find people there because of too many years smoking, eating the wrong foods or drinking too much," she said. "There are a lot of decisions we make as individuals that wind up having high societal costs."
Sen. Adam Morfeld of Lincoln also supported LB368. He would wear a helmet while riding a motorcycle, he said, but ultimately it is a decision that each individual must make for themselves.
"It's about personal responsibility — respecting an adult making a decision based on what they think is in their best interests and safety," Morfeld said.
Omaha Sen. Robert Hilkemann introduced an amendment that would raise the proposed age restriction of passengers from six to 16 years of age. It was one of several amendments he filed to delay a vote on the bill.
Hilkemann opposed the bill but said raising the passenger age requirement would improve the bill. It is just common sense, he said, to require passengers to be older and more capable of protecting themselves in case of a collision.
"Any child who has not yet grown to near-adult size would be defenseless in a motorcycle accident," he said.
Also opposing LB368 was Albion Sen. Tom Briese, who said it would be unfair to expect Nebraska taxpayers to absorb the costs incurred by an uninsured rider that suffers a catastrophic injury.
"If the increased healthcare costs associated with repealing the helmet law could be paid for entirely by those individual riders riding without a helmet, I'd have no problem with the bill," he said. "I am reluctant, however, to impose these additional costs on Nebraska taxpayers and our citizens."
After six hours of debate spanning several days, Lowe offered a motion to invoke cloture — or cease debate and force a vote on the bill. The motion failed on a vote of 32-12, one vote short of the number required.
A failed cloture motion results in debate on a bill ceasing for the day.