Bill would clarify firearm transport
Members of the Judiciary Committee heard testimony March 8 on a bill that would clarify the correct method of transporting firearms.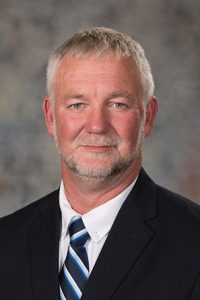 LB666, introduced by Kearney Sen. John Lowe, would allow gun owners to transport a firearm if it is unloaded and in the manufacturer's packaging or a case specifically designed for the storage or transport of firearms.
Lowe said the state Supreme Court previously found that licensed gun owners would be in violation of the concealed carry law if a weapon is in a person's immediate reach, including in a locked glove box. The bill would clarify how gun owners can ensure they are following the law, he said.
"Many fear they could be in violation of Nebraska's concealed carry laws simply for transporting their guns," Lowe said.
Dick Clark, representing the Nebraska Firearm Owners Association, spoke in favor of the bill. He said a person walking out of a store with a firearm in its factory packaging is in violation of the law, under the court's interpretation. LB666 would establish a clear, unambiguous legal standard for people to follow, Clark said.
"It's arguably only the discretion of the police and prosecutors that prevent people from being charged today," he said. "This would distinguish everyday, normal behavior from the illegal activity the statute was intended to prohibit."
No one testified in opposition to the bill and the committee took no immediate action on it.