Bill would increase funds for violence prevention
The Appropriations Committee heard testimony March 1 on a bill that would appropriate additional funds to expand the work of the state violence prevention office.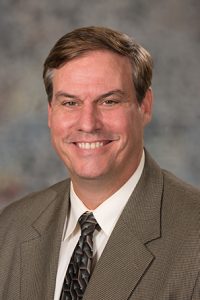 LB580, introduced by Omaha Sen. Mike McDonnell, would authorize a one-time, $1 million general fund appropriation to the Nebraska Commission on Law Enforcement and Criminal Justice to expand the work of the Office of Violence Prevention (OVP) across the state.
The bill would require local matching funds for new projects aimed at reaching geographic and racially diverse communities throughout Nebraska. The OVP would be required to collect and analyze data on violence prevention programs and funding.
McDonnell said OVP, established by the Legislature in 2009, has proven an effective tool to prevent violence in Nebraska. The office currently receives $350,000 per year in state dollars, he said, which are used to provide grant funds to nonprofit and law enforcement efforts aimed at reducing gang involvement and recidivism.
"While the program is well-regarded and effective, it is underfunded and could benefit from additional strategic funding," McDonnell said. "This is people stepping up and working together and every dollar is going to make a difference in these people's lives to possibly help them be the best version of themselves."
Lt. Ken Kanger of the Omaha Police Department testified in support of the bill. Enforcement alone is insufficient to address gang violence, he said, so the department established a gang specialist program in 2012 with funds from the OVP. A gang specialist can relate to at-risk youth and their parents in ways that other officers cannot, he said.
"I can go in and talk to these kids all day long and they're not going to pay as much attention as they will to someone like our gang specialist," Kanger said.
Scott Hazelrigg, president of NorthStar Foundation, an all-boys extended day program in Omaha, also supported the bill.
He said the young men the foundation serves are from the lowest income areas of the city and are highly susceptible to gang recruitment. OVP grant funds are leveraged to gain additional charitable support for programing that has resulted in less engagement in high-risk behavior and increased school engagement, he said.
"[OVP funds] allow us to reach, teach and retain young men in the community who know all too well the negative impact of gang violence," Hazelrigg said.
No one testified in opposition to LB580 and the committee took no immediate action on it.