Bill would allow investigational drug use
Drugs in U.S. Food and Drug Administration (FDA) clinical trials could be used by eligible Nebraska patients under a bill heard Jan. 27 by the Health and Human Services Committee.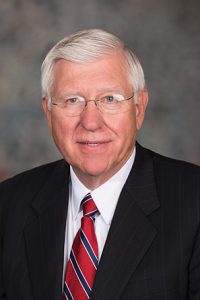 LB117, introduced by Omaha Sen. Robert Hilkemann, would allow an eligible patient under the Investigational Drug Use Act to be treated with any drug, biological product or medical device that has successfully completed Phase 1 of a clinical trial but has not yet been approved for general use by the FDA—provided that the drug remains in an FDA-approved clinical trial.
Hilkemann said the bill would offer hope to patients facing illnesses whom conventional medication has failed.
"Thirty-three states have adopted similar legislation with bipartisan support," Hilkemann said. "I believe that it is time for Nebraska to join this growing list of states and help terminally ill patients access medications or therapies that may help them save their own lives."
To be eligible, a patient must:
• have a documented, advanced illness;
• have considered all other approved treatment options;
• not be receiving inpatient treatment in a licensed hospital;
• give written, informed consent for the use of the investigational treatment; and
• have a recommendation from his or her treating physician for an investigational drug, biological product or device.
Under the bill, a manufacturer could provide an investigational treatment without compensation and would be prohibited from seeking reimbursement for such treatment if an eligible patient dies while being treated.
In addition, a treating physician would not be held liable if a treatment failed to work or be subject to action by a professional board based solely on a recommendation of the use of an investigational treatment.
Testifying on behalf of the Nebraska Medical Association, Matt Schaefer supported the bill.
"Anything that we can do to support well-crafted, expanded access to potentially life-saving medication to folks who don't have any other options is a good thing," he said.
No one testified in opposition and the committee took no immediate action on the bill.