Grant program proposed for small town businesses
The state would develop a federally funded economic development grant program focused on smaller Nebraska communities under a bill heard Feb. 14 by the Appropriations Committee.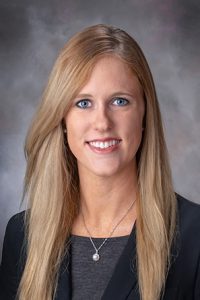 LB1210, sponsored by Sterling Sen. Julie Slama, would appropriate $10 million in federal pandemic relief funds allocated to Nebraska to the state Department of Economic Development to develop the grant program.
Businesses in villages and second class cities would be eligible. Under state law, a village is classified as having a population between 100 and 800 residents, and a second class city has a population between 801 and 5,000. Grants would be available for acquisition and redevelopment of buildings and to expand, modify or locate a small business in a downtown area.
Slama said the average small business in the U.S. saw a 50 percent decrease in revenue during the pandemic and Nebraska small businesses faced similar challenges.
In addition, she said, many main street businesses in Nebraska's smaller communities are in historic buildings that need work to maintain — work that won't happen without assistance, given the thin margins within which such businesses operate and the revenue losses they faced over the last two years.
"A lot of our larger communities in Nebraska are very blessed to have folks whose job it is to seek out the different grants, the different funds, available for investment in their communities and it shows," she said. "[Smaller communities] just don't have access to a person who can seek out those kinds of resources."
Kristen Hassebrook of the Nebraska State Chamber of Commerce and Industry testified in support of the proposal, saying main street businesses were some of the hardest hit by the pandemic.
"It's these same businesses across the state that are relied upon as the heart of our communities," she said, adding that LB1210 could "bridge the gap" until those businesses are able to recover fully from the pandemic.
Crystal Dunekacke, Auburn city administrator, also testified in support on behalf of the city of Auburn and the Nebraska Economic Developers Association. Nebraska's smallest communities have limited access to the state's available economic development tools, she said, and the 117 second class cities and 380 villages would benefit from the grant program.
The pandemic decreased travel and tourism in the state, Dunekacke said, bringing less traffic to small communities. In addition, daycare and school closures further limited an already depleted workforce because workers were required to stay home and care for children, she said.
"When you put funding together for small communities, we'll put our dollars together — match those funds — and put those dollars to work in our communities," Dunekacke said.
The committee took no immediate action on LB1210.