Bill would restrict conditional use permits
Delinquent property taxpayers in Nebraska would no longer be able to receive conditional use permits or tax increment financing under a bill heard Jan. 25 by the Urban Affairs Committee.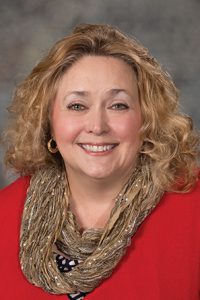 LB695, introduced by Bellevue Sen. Carol Blood, would prohibit cities, villages, county boards and county planning commissions in Nebraska from granting conditional use permits or zoning changes or exceptions to any individual or business that owes delinquent property tax payments.
Blood said she introduced the bill after the AltEn ethanol plant in Mead was found to have contaminated groundwater with chemically treated corn waste. Blood said AltEn was granted a conditional use permit despite owing $518,000 in property taxes to Saunders County.
"We need to continue to put into place specific guardrails to prevent ne'er-do-wells like AltEn from taking advantage of corporate welfare when they aren't willing to be good stewards and pay the property taxes that any citizen or business is expected to pay," Blood said.
Al Davis, testifying on behalf of the Nebraska Sierra Club, supported LB695. He said AltEn was able to receive tax-increment financing and other incentives in addition to its conditional use permit.
"The objective here is to protect assets and protect taxpayers from unscrupulous individuals," Davis said. "No company should be able to walk out of the state with millions in proceeds while they leave behind a mess."
Beth Bazyn Ferrell of the Nebraska Association of County Officials also testified in support of the bill. Property taxes support counties and schools, Bazyn Farrell said, and delinquent property taxes reveal that a corporation is not committed to the community.
No one testified in opposition to LB695 and the committee took no immediate action on it.