Updates to state's racetrack casino regulations sought
The General Affairs Committee heard two bills Jan. 24 that would refine regulation of Nebraska's voter-approved horse racetrack casinos and the commission that oversees them.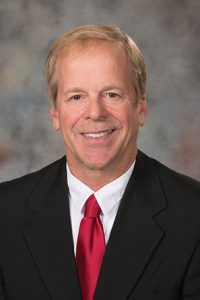 LB876, introduced by Albion Sen. Tom Briese, would change several provisions of the Nebraska Racetrack Gaming Act, including requiring racetracks to hold a minimum of five live racing days a year by Jan. 1, 2026. Prior to that, the bill would require at least one live racing day during a licensee's first three years of operation.
The bill would prohibit a racetrack from being located within 50 miles of another racetrack. Racetracks that existed on Nov. 1, 2020, in Lancaster, Adams, Hall, Douglas, Platte and Dakota counties would be allowed within 50 miles of another racetrack operating games of chance.
LB876 also would:
• create a self-exclusion list for problem gamblers who wish to be barred from casinos and racetracks;
• reduce the license period for a race track from 20 years to five and increase the licensing fee from $1 million to $5 million;
• increase penalties under the act from a Class I misdemeanor to a Class IV felony; and
• allow the state Racing and Gaming Commission to assess larger administrative fines and penalties on gaming operators.
Briese said the bill would provide well-regulated gaming and help casinos succeed financially.
"I don't think the public wants to see a racetrack at every I-80 interchange," Briese said. "I think this bill contains provisions that will help ensure a viable casino industry and a viable horse racing industry. I further think these provisions are consistent with Nebraska values."
Casino developer Lance Morgan supported LB876. Allowing too many casinos would cause each facility to be smaller, he said, making Nebraska less competitive with established casinos in other states.
"Our goal is to create a powerhouse to compete with the entities in Iowa," Morgan said.
Lynne McNally of the Nebraska Horseman's Benevolent and Protective Association also testified in support of the bill. She said requiring a minimum number of race days would promote horse racing in the state and prevent the establishment of too many racetracks.
"If you allow another facility to open so close to us, that will gut our purse structure before we even have the benefit of one dime of increased revenue," McNally said.
Pat Loontjer of Gambling With the Good Life testified in support of the bill. Loontjer has long opposed gaming in Nebraska, but said LB876 would regulate casinos effectively and ensure that racetracks are not established solely to house casinos.
"We'd hate to see the casino industry abuse the horse racing industry and use them as a pawn," Loontjer said.
John Hassett, director of Aksarben Equine, testified in opposition to LB876. Aksarben Equine hopes to build a track in Bellevue, Hassett said, but the bill's 50-mile restriction would prohibit that. He added that market surveys show that the Omaha area could accommodate a second racetrack and casino.
"It'll keep more money in Nebraska, generate more money for property tax relief and generate more money for horse race purses," Hassett said.
Also opposing the bill was Bellevue Mayor Rusty Hike. He said the bill "creates winners and losers" by prohibiting a racetrack in Bellevue. Without a casino in Sarpy County, residents there would continue to patronize casinos in Iowa, Hike said.
Spike Eickholt, testifying on behalf of the ACLU of Nebraska, also spoke against LB876. Stiffening penalties for certain crimes, like using a counterfeit ID to enter a casino, could upend the lives of individuals who could become convicted felons under the bill, he said.
"When you tell anyone [that you're a convicted felon] they immediately think you've done something violent," Eickholt said.
Briese also introduced LB877, which would change statues governing the State Racing and Gaming Commission. The bill would require the commission to meet eight days a year, increase horse racing license and per-day racing fees, require at least one commission member to be experienced in horse racing and allow horse races to be held on Sundays.
Chris Kotulak, CEO of Fonner Park racetrack in Grand Island, testified in support of LB877. He said the bill would help expand racing opportunities and keep veterinarians, trainers and others involved in horse racing in Nebraska.
"When our meets end [for the season] those roughly 750 horses that are stabled at Fonner Park, almost 500 of them will leave the state," Kotulak said. "There are greener pastures elsewhere."
Ed Ziemba of the Nebraska Quarter Horse Racing Association also supported the bill, saying it is critical to have someone with horse racing experience on the commission.