Informed consent sought for stem cell therapy
Nebraskans would have to agree in writing to receive certain stem cell therapies under a bill heard Jan. 21 by the Health and Human Services Committee.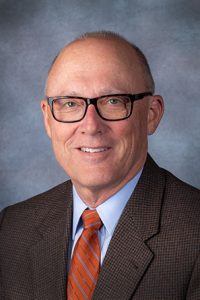 LB753, introduced by La Vista Sen. John Arch, would require Nebraska health care providers to obtain informed written consent prior to administering stem cell therapy. Any patient age 19 or older would be required to confirm that their health care provider has explained the treatment, that the treatment has not received approval from the U.S. Food and Drug Administration and that the patient understands that the treatment hasn't received such approval.
LB753 would not apply to practitioners using stem cell therapies that have received approval for an investigational new drug or device from the FDA.
Arch said stem cell therapies have shown promise but also downsides. Nationwide, 360 cases of injury or death have been linked to unapproved stem cell therapies, he said, while other patients have paid thousands of dollars for ineffective treatments.
"Unfortunately, the excitement around the potential of stem cell research has led to a surge in 'direct-to-consumer' stem cell clinics offering therapies that are not proven by clinical trials, are not supported by evidence-based medical research and do not have FDA approval," Arch said.
Dr. David Crouse of Research Nebraska testified in support of the bill. Roughly 10 clinics in Nebraska are offering stem cell therapies that are unapproved by the FDA, he said, charging up to $5,000 for a single injection or $25,000 for a course of injections.
Crouse said he's attended sales presentations on stem cell therapy.
"They use tactics that I've observed in time-share selling," Crouse said. "If you sign up today you get a discount. If you sign up this week you get a smaller discount. If you sign up for the series, which of course is much more effective than a single treatment, then you get a really big discount."
Dr. John Massey testified on behalf of the Nebraska Medical Association in support of LB753. Some clinics administering stem cell therapy are not overseen by medical professionals and use medically manipulated stem cells, he said.
"It's easy to see how patients could be potentially exploited if not given full disclosure of the unproven nature of this therapy," Massey said.
No one testified in opposition to LB753 and the committee took no immediate action on the bill.