Pretrial DUI sobriety program approved
Individuals awaiting trial for driving under the influence of alcohol and other drugs may enroll in an alternative diversion program under a bill passed by lawmakers May 19.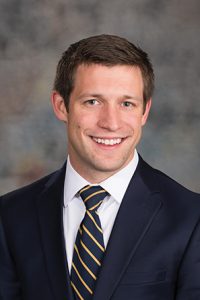 LB271, sponsored by Lincoln Sen. Adam Morfeld, authorizes county-level 24/7 sobriety programs created by the sheriff or a designated entity.
Under the bill, a person awaiting trial for driving under the influence can join a voluntary 24/7 sobriety program as a condition of bail and submit to twice-daily sobriety testing or use of a continuous alcohol monitoring device. Participants must agree not to consume alcohol or any drug not prescribed by a physician while enrolled in the program.
LB271 also authorizes a special motor vehicle operating permit for individuals enrolled in a 24/7 sobriety program. The permit is subject to court approval, a $45 issuance fee and at least 30 consecutive days in the program without sanction.
An individual will be ineligible for a permit if they are subject to an unrelated suspension, cancellation or revocation of their license or are under a required no-driving period.
An individual with a 24/7 sobriety permit found to be driving under the influence or who refuses a chemical test is guilty of a Class III misdemeanor, punishable by up to three months imprisonment, a $500 fine or both.
The bill passed on a 36-11 vote.