Juvenile facility oversight committee approved
Senators voted March 23 to reauthorize an oversight committee for the state's troubled youth rehabilitation and treatment centers.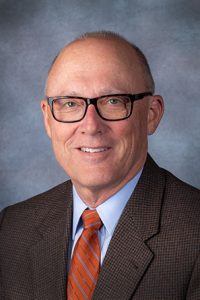 In 2020, lawmakers created the Youth Rehabilitation and Treatment Center Special Oversight Committee of the Legislature in response to a crisis situation at YRTC Geneva the year before. The nine-member committee issued a report of its findings and recommendations to the Legislature and terminated Dec. 31, 2020.
La Vista Sen. John Arch introduced LR25 on behalf of the Health and Human Services Committee. The measure reauthorizes the oversight committee with a termination date of Dec. 31, 2021.
Because the 2020 legislative session was interrupted by the pandemic, Arch said, the measure establishing the original oversight committee was not signed into law until late summer of that year. This left the committee only a brief window of time to carry out its duties, he said.
"Nebraska has made some significant strides toward improving our YRTC system in the last couple of years," Arch said. "However, we know from the events in August 2019 that a lack of oversight can undo a lot of progress in a short amount of time."
The oversight committee may hold hearings, request and receive reports from DHHS and issue subpoenas.
Lawmakers approved LR25 on a 32-0 vote.