Expanded health care credentialing bill clears first round
A bill intended to expand the pool of credentialed workers in certain health care fields advanced from general file March 23.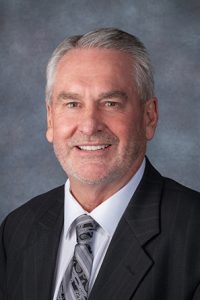 LB390, introduced by Sen. Dave Murman of Glenvil at the request of Gov. Pete Ricketts, would amend Nebraska's Uniform Credentialing Act to allow certain individuals credentialed in another state to apply for an expedited credential in Nebraska.
As introduced, the bill also would remove the residency requirement to obtain a temporary license and authorize the state Department of Health and Human Services to determine what documentation an applicant must provide.
Eligible credential holders would include nurses, EMS practitioners, dentists, optometrists, pharmacists, podiatrists and psychologists, among others.
Murman said the bill would make it easier for health care workers who are licensed in other states to practice in Nebraska.
"The bill addresses the shortage of credentialed health care practitioners regulated by the Uniform Credentialing Act and is intended to supplement and not replace existing methods of issuing a credential based on reciprocity or an existing compact," he said.
A Health and Human Services Committee amendment, adopted 35-1, would authorize DHHS to determine the necessary credentialing level of an applicant with the recommendation of the appropriate professional advisory board. The amendment would require that an applicant receiving a reciprocal license under the bill establish residency in Nebraska within 180 days of obtaining the license.
The amendment also would prevent an applicant who has been subject to certain disciplinary action in another state from obtaining a license in Nebraska.
Omaha Sen. Robert Hilkemann said the amendment would discriminate against eligible professions because the residency requirement would hinder existing reciprocity agreements available to credentialed providers.
Sen. John Arch of La Vista, committee chairperson, said the amendment would not impact the existing ability of dual licensed providers to practice in Nebraska. LB390 simply would provide an additional, expedited licensure option with a residency requirement that would encourage out-of-state providers to move to Nebraska, he said.
Following adoption of the committee amendment, lawmakers advanced LB390 to select file on a 37-1 vote.