Home school in-state tuition advanced
Nebraska home-school students would be eligible for in-state tuition at state postsecondary educational institutions under a bill advanced from general file March 23.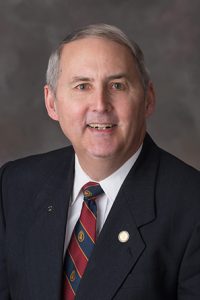 Under current law, a student is considered a resident for tuition purposes if, among other requirements, they reside with their parent or guardian while attending a public or private high school in Nebraska and graduated from a public or private Nebraska high school or received a diploma of high school equivalency.
Sen. Robert Clements of Elmwood, sponsor of LB92, said graduates of home school programs are not automatically considered Nebraska residents for tuition purposes and must make a separate application for a lower in-state tuition rate.
He said this differential treatment has caused delays in some students' college application process.
"There's no reason to treat Nebraska students educated in a home school in the state differently in regards to residency," Clements said.
Under LB92, students who completed the program of instruction offered by a home school also would be considered residents.
Bayard Sen. Steve Erdman supported the bill, saying it also would ensure that home-school students are eligible for in-state tuition at Nebraska community colleges and state colleges.
"We need to honor the education that these young people got even though it is not in a public school," he said.
LB92 also would prohibit a publicly funded college or university in Nebraska from discriminating in any manner against a student on the basis of having been home-schooled.
Sen. Megan Hunt of Omaha said she was concerned that provision was too broad and could result in students of certain religious backgrounds being held to a different standard in the college admissions process.
"Protected classes and nondiscrimination clauses that are already in place at the state and federal level of course would still apply to anybody applying for a public college or university," she said.
Clements later said he would work with Hunt and other senators to amend the provision on select file.
Lawmakers voted 35-0 to advance LB92 to the second round of debate.